Packing for a swim is pretty much an individual endeavor. If you talk to 10 swimmers, you'll get 10 different packing lists. I read what marathon swimmers I respect suggest for a long swim and came up with my own kit for Issyk Kul. What follows is a list of stuff I brought with an explanation of why I picked it and how (or if) it was used during the swim. I add links to the items so that you can read others' reviews and even purchase the item if desired.
FOR THE SWIMMER
Suit
I'm a square-leg suit guy. Not a grape-smuggler wearer. I also like the Dolfin Uglies series because, well, they're ugly. But on the boat as I was going through my suits, my team chief Chris noticed that the Ugly that I brought this year is the same one I wore when I DNF'd last year. Oh no way I'm wearing that this year! I switched to my prefered suit, Speedo Endurance.
Swim cap
I had hoped that the MSF cap would make it here before my swim, but unfortunately it is still in the mail. Not a problem though as I have a Speedo silicone cap, bright orange. I wear this same cap when I'm swimming by myself with my ISHOF swim dry bag, also orange. Figured that gives me a chance against the drunk crazies.
Sweatshirt and cap
You're going to be cold when you exit the water. No matter the air temp. Upon completion of mine, the air temperature was 31C, or 88F. That's hot! No matter. My body was shedding heat. I also wore my wool cap. A huge percentage of body heat is lost through the head, and when you're follicly-challenged like yours truly, you need a cap. (No links because this is a personal choice, but if you like my OSS Dart 10K sweatshirt, you can buy it here.)
Propaganda shirts
Like the swim cap, I had hoped my MSF polo would be here, but not yet. I do have two MSF t-shirts from the last quarter's swag issuance, and brought those. I call them propaganda shirts because I like to "sell" organizations that I support. Sadly here, many think MSF is for Doctors without Borders. No links for this because if you didn't order these already, you're SOL.
Sandals or flip-flops
I am sold on the Adidas "massage" sandals. I'm on my second pair, not because they wore out (although I lost some of the nubs), but because I lost my first pair. You need something on the boat and to/from your hotel.
Goggles
This is another personal choice. For me, the ones that work are the Speedo Hydrospex junior (notice a trend?). I have a big head but the area around my eyes appreciate the smallness of the junior-size eye cup. All I have to say is that once you find goggles that work for you, buy a hundred pairs. If Murphy works for you as it does for me, once you love something, the company will stop making it. I advise clear and dark. I've used blue lens before and it made buoys and other on-water stuff hard to see.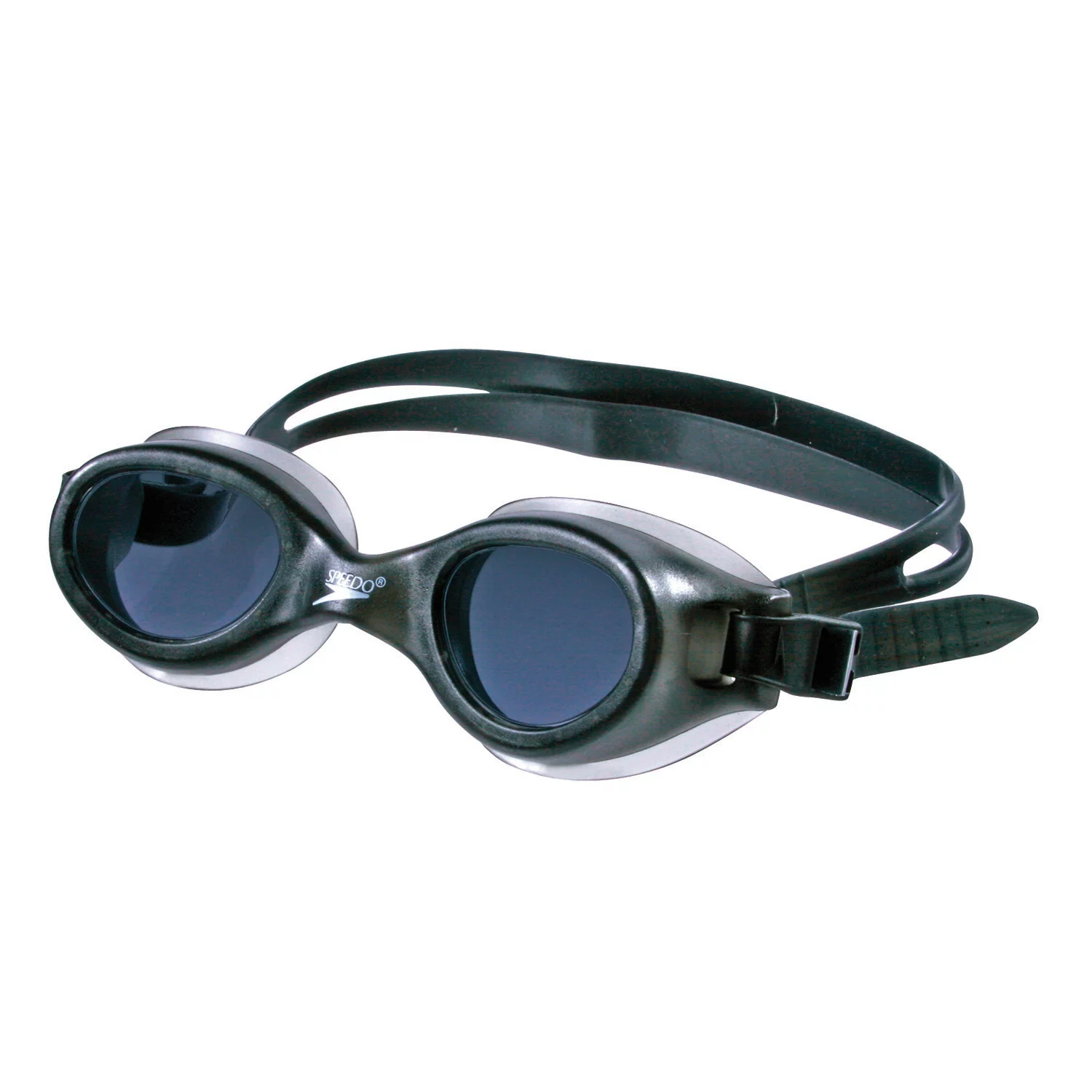 Sun protection
For this swim I used SolRX SPF 50, which worked great. My daughter applied it to me prior to the swim, and four hours later when the sun finally came out, I was still adequately protected. Someone on the MSF forums recommended this product years ago and it had been sitting in my Amazon list for years. So glad I used it.
Baby butt cream
OK, so other, normal people, call this stuff diaper rash ointment. Call it what you will, it is necessary. I've done enough swims where I either forgot about it or didn't use enough, then I've got to live with a horrible rash in the most uncomfortable places. There are plenty of products out there, go to the baby aisle. For this swim, I still had the tube of baby butt cream that someone let me have last year, so that's what I used in all the rubby spaces.
ELECTRONICS
Tracker
You're going to want something that'll track your swim. Whether it is just for yourself later, or for your family and friends watching from home, you'll want something to record your exploits. In 2015, my crew discovered that despite our preparations (wifi router, laptop, phone), we weren't able to update my position for my family. So for 2016, I bought a SpotGen3. But instead of using Spot Gen's own webpage to track my swim, I connected my device to track.rs from MSF. Track.rs is an application that easily links to your GPS device (whether it is your phone or some other piece of gear). Anyone anywhere can bring up your track.rs page and follow your swim, either on a computer or on their phone. For the swimmer, you can't beat it. It's $5 to use track.rs. How can you beat that?
Timing devices
I brought a couple watches and stopwatches on this trip. I wanted several timers going in case something went kaput. Chris wore my Garmin 310XT. I love this watch and have used it in hikes and swims for a few years now. But the last month or so it seemed to be acting up, dying quickly even after a full charge. It worked great on this swim (Chris wore it from start point to boat and in the kayak to the finish point. Otherwise it was strapped to a railing on the boat). I also brought along a Finis stopwatch. I used this when coaching and swear by it. Three of the crew also timed me on their iPhones.
Water bottles
You're going to need to be fed. If you're not going to use feed powders like me, you at least need water. Last year I used a huge bottle that I would have to unscrew each time. Didn't like it. Someone on the MSF forums recommended the Rubbermaid Chug bottle. These bottles come with a plastic ring to which you can tie the 550-cord or string. The drink opening could be a bit wider, but I was able to drink enough at each feeding that I'll stick to these bottles.
This is most everything I brought on my swim. Things not mentioned include treats for your crew while they're sitting on the boat getting sunburn on your behalf; waterproof digital camera if you want one of your crew to take action shots, or you're simply expecting a clumsy crew member to drop your camera in the drink; in that same vein, how about a camera floating wrist strap?